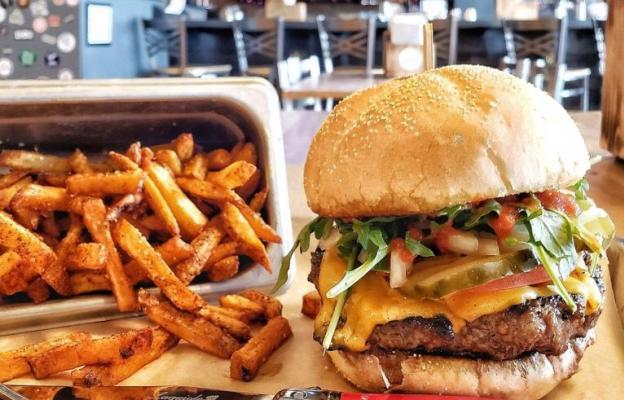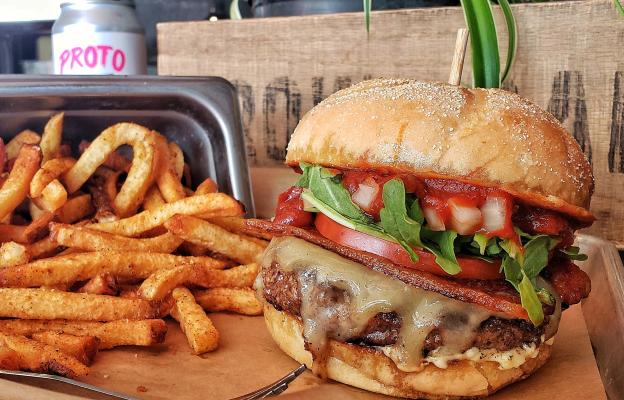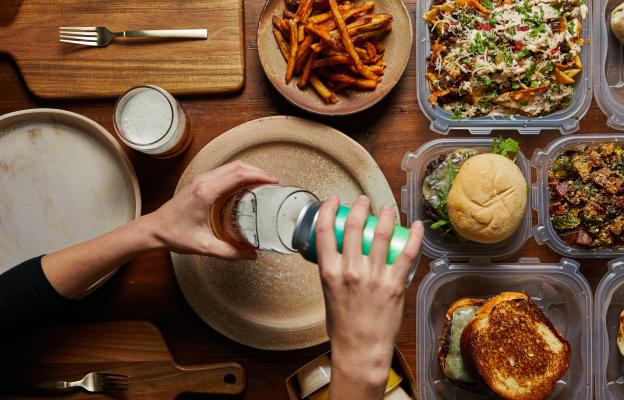 Monday-Wednesday: Closed
Thursday: 5:00pm - 8:30pm
Friday-Saturday: 12:00pm - 8:30pm
Sunday: 12:00pm - 6:00pm

Scratch kitchen, grinding fresh burgers in house and making mayonnaise from scratch. No freezers or microwaves. Fresh locally sourced ingredients. Infusing beer into the menu, from marinating burgers in IPA to cooking sauces with craft beer favorites.