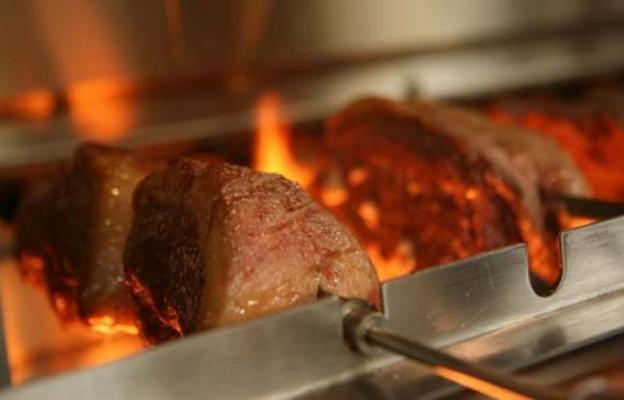 Neighborhood:
6101 NW 63rd Terr.
Kansas City, MO 64151
United States
GET DIRECTIONS
Menu coming soon—please check back closer to the event or contact the restaurant directly for more information.
Monday-Thursday: 5:00pm - 9:00pm
Friday: 5:00pm - 9:30pm
Saturday: 4:00pm - 9:30pm
Sunday: 4:00pm - 8:00pm

Call 816-505-7100 to Make a Reservation

Offering a unique dining experience brought to you from Brazil. 13 different top quality beef, lamb, pork, chicken and turkey served tableside on large skewers and carved onto your plate by our servers called passadores. We also offer a gourmet hot and cold bar with traditional Brazilian dishes, seafood, pastas, veggies and some American favorites.


The Churrascaria takes its roots in traditional Brazilian cooking and the name literally means "house of meat." Distinctly a South American style rotisserie, it owes its origins to the fireside roasts of the gauchos of southern Brazil, traditionally from the Pampas region, centuries ago. We offer traditional Brazilian rodizio service (continuous tableside). Passadores come to your table with a knife and a skewer, on which are speared various kinds of meat. You will find many cuts of beef, lamb, pork, chicken and turkey.