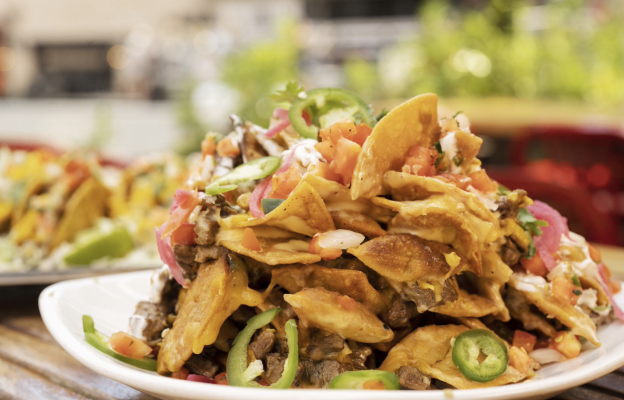 Try our Margarita Flights with your meal!
Monday: Closed
Tuesday-Thursday: 4:00pm - 12:00am
Friday-Saturday: 11:00am - 2:00am
Sunday: 11:00am - 8:00pm

Chef, restaurateur, New York Times Best-selling author and Emmy-winning TV host, Guy Fieri, brings his new signature concept, Guy Fieri's Dive & Taco Joint to Kansas City.

The American roadhouse look and feel is informed by the thousands of locally legendary restaurants, bars and all-around dives that he's visited around the country.


And of course, any good party has to have great food. Within the Dive, Guy has added his Taco Joint, featuring his signature tacos and Mexican classics, as well as a flavorful full bar menu with margaritas and a shot menu for the brave-at-heart.

Everyone is welcome at Guy's Dive. This where you come to blow off a sh*tty day with your buddies or banter with the bartenders. Grab your go-to, or an ice cold beer from our large selection of unique canned beers. If tequila is your flavor we've got them frozen and on the rocks. Don't forget, tacos aren't just for Tuesdays. Feel free to stuff your face every day at Guy's Dive.

Remember the rules of the road during your next visit. Seat yourself, we will be with you shortly.