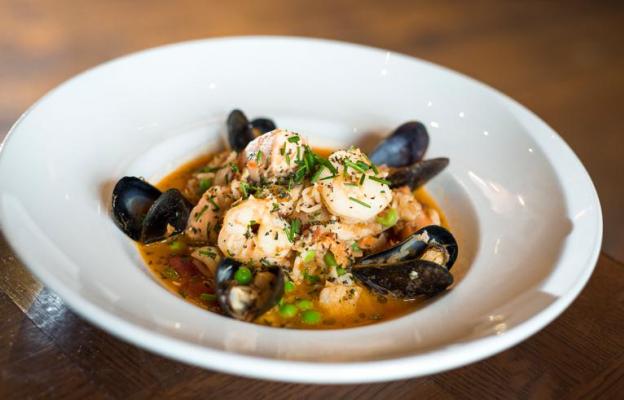 Gluten free options are available.
Monday-Thursday: 11:00am - 9:00pm
Friday-Saturday: 11:00am - 10:00pm
Sunday: 11:00am - 8:00pm

The Trezo Mare menu will tempt your palate with bold flavors using only the freshest ingredients available. Our Italian influenced cuisine features the best fresh house-made pastas, mozzarella and breads made in our kitchen that day. Delicious food should be the heart of life and we offer something for everyone. With wood fired steaks, "Jet Fresh" seafood and seasonal produce delivered straight from the farm, our chefs prepare each dish fresh for you each day, bursting with passion and flavor. From dreams of its sun-drenched farmhouses, fields and vineyard, we bring you a taste of Italy. Employee owned and operated, Trezo Mare is dedicated to providing a first class dining experience whether it's a candle-lit dinner for two, a family affair, or a gathering of friends, we invite you into our warm atmosphere to enjoy our friendly service and sensational cuisine. Conveniently located just minutes from Downtown and the airport.